Complete Digital Advantage
We believe in quality above all else.
Long-term, futureproofed designs and work, with expert advice to make a meaningful difference for our clients.
Our mission is to prepare every person and organisation for the digital world, learn how the internet can grow their business like never before, and direct them towards success.
Why pick Complete Digital Advantage as your provider?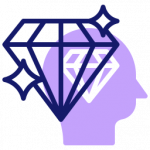 Fueled by sustainable business goals and ethical people. Inspired by history, Harvard University, and the forefront leaders promoting a better society – for our future.
We operate online, with no physical offices.
This allows us to devote our resources better towards our clients' needs, and our team to promote a more flexible work life.
Our business is registered and based in Western Australia, and our team is located around the world: in Australia, the United Kingdom, the United States, and Switzerland.
Complete Digital Advantage works with individuals, businesses, and non-for-profits within Australia and around the world. We've worked in collaboration with Bendigo Bank, with educational institutions, charities, and organisations of all sizes.
Thanks to the internet, our remote and virtual operations allow no geographical limits to who can work and partner with us.
We're rated 5/5 stars from everyone who's worked with us
Read why clients love to work with Complete Digital Advantage time and time again.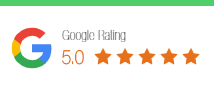 Expert solutions. Tailored to your needs.
Improve your online presence; get or improve your website, get support when you need it, and stunning designs to stand out from the competition. We accept projects and clients worldwide. Have a chat with us today.
Our team is ready to help you.
Website Design & Development | Website Management | Website Support | Graphic Design | Branding & Advertising | Tech Support | Website & Digital Analytics