Complete Digital Advantage
We believe in quality above all else.
Long-term, futureproofed designs and work, with expert advice to make a meaningful difference for our clients.
Our mission is to prepare every person and organisation for the digital world, learn how the internet can grow their business like never before, and direct them towards success.
Why pick Complete Digital Advantage as your provider?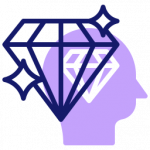 Fueled by sustainable business goals and ethical people. Inspired by history, Harvard University, and the forefront leaders promoting a better society – for our future.
We operate online, with no physical offices.
This allows us to devote our resources better towards our clients' needs, and our team to promote a more flexible work life.
Our business is registered and based in Western Australia, and our team is located around the world: in Australia, the United Kingdom, the United States, and Switzerland.
Complete Digital Advantage works with individuals, businesses, and non-for-profits within Australia and around the world. We've worked in collaboration with Bendigo Bank, with educational institutions, charities, and organisations of all sizes.
Thanks to the internet, our remote and virtual operations allow no geographical limits to who can work and partner with us.
We're rated 5/5 stars from everyone who's worked with us
Read why clients love to work with Complete Digital Advantage time and time again.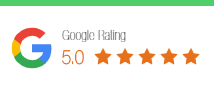 Matthew Hurley
February 3, 2022.
The team responded to my Enquiry quickly and were very efficient in getting my flyer done. I'm very happy with the end result and would recommend them!
C J Lewis
September 15, 2021.
Brandon was very prompt, and understood what was needed to be done, making sure all was working to my satisfaction. I was even given a typed sheet of Instructions for future reference. I certainly will be using CDA's services again. Thank you Brandon.
annabel joseph
September 4, 2021.
THEY ARE INCREDIBLE, I would recommend them for any company large or small. Their teams are so punctual, communicative and have great ideas. They've been on board with us for only one month and we are seeing dramatic upticks on sales.
Jeremiah Okereke
September 4, 2021.
The team are excellent – knowledgeable and sensitive to each issues I have raised They are great at explaining the relevance of some very technical aspects of their role and I think as a result we are building a comprehensive view of 'cause and effect' for our website. Most importantly, we are seeing a very steady increase in our traffic! Highly recommended "Digital marketing Agency for your business."
chetu studio
August 26, 2021.
engaged Complete Digital Advantage to build an e-commerce website for my business and I must say that I am glad I made that decision. They are professional, responsive and have the interest of the client at heart. I have gotten so many complements on the website and I will not hesitate to recommend them over and over again. Well done team Complete Digital Advantage , I am happy our paths crossed!
Jenny McAuliffe
April 23, 2021.
Service is always excellent. I am certainly very happy to recommend this company.
Captain Awesomepants
April 18, 2021.
Fantastic work from an easy and friendly crew. Their work far exceeded any expectations and we remain 100% happy with everything they did.
Expert solutions. Tailored to your needs.
Improve your online presence; get or improve your website, get support when you need it, and stunning designs to stand out from the competition. We accept projects and clients worldwide. Have a chat with us today.
Our team is ready to help you.
Website Design & Development | Website Management | Website Support | Graphic Design | Branding & Advertising | Tech Support | Website & Digital Analytics