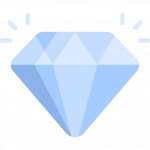 Receive a commission, bonus, or future discount for every friend, family member, and organisation that takes up our Website, Design, and Tech Support services.
Ask about our Referral Program – Contact us for more details.
Freelancers, Contractors & Professionals
Looking for extra work? Need new projects to get involved with? Want to partner with a digital and web agency?
Register your interest with us and let us know what you specialise in. Let's connect.


We're looking worldwide for:
To ensure our high-quality standards and values, you will be required to provide proof of work and/or verifiable results in your expert area(s). You may be required to provide demos and examples, and verifiable references we can contact. You may be required to be a registered business/sole trader/company/service provider. You must be able to comply with Australia Law, Australian Privacy Requirements, and any other requirement(s) as needed by CDA and/or by Australian Law. For any on-site work you may be required to follow additional requirements in line with COVID-19 safety measures. Work subject to availability and your availability and preferences.